The ten characteristics that drive strategic business growth
Don't miss this Executive Forum, Thursday Jan. 26, presented jointly by the University of Calgary's Haskayne School of Business and Results Canada Inc.
Join fellow business owners and CEOs for an interactive 90-minute presentation as Dr. Simon Raby and Tim O'Connor share research based findings and real world examples of Alberta success stories.
Driving progress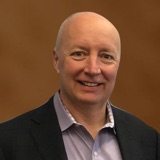 "In today's challenging business landscape and uncertain times, it has never been more important for business leaders to clearly understand and focus on the key drivers of sustainable performance," says O'Connor.
"This special Executive Forum is an opportunity to hear the latest insights and examples, while networking with other like-minded business executives who are experiencing similar challenges."
Capturing full potential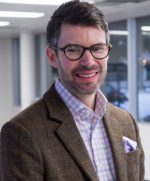 Research and initiatives by the Haskayne School of Business' Hunter Centre for Entrepreneurship and Innovation have identified key characteristics that drive strategic business growth.
"The 10 characteristics we will discuss serve as reliable promoters of sustainable, continual improvement that all business leaders can benefit from," says Raby. "They transcend external factors to help businesses reach their full potential whether in good times or more challenging ones. We are looking forward to an energetic, interactive discussion with lots of valuable insights and ideas for everyone who participates."
Click here to register and for more information.