As we move into the fourth month of the global pandemic, managers and leaders are starting to come to grips with what may be an extended period of 'new normal' in which many or most of their employees could be working remotely. In fact, many agree that we will never return to the way we worked in early 2020.
This has wide-ranging implications to economies and the way services are provided, but in this article, we will zero in on the impact of working from home, and how leaders can ensure healthy and productive workforces. We touched on some of these ideas in one of our April blog articles.
Ensure Your Employees Mental and Physical Health is Put First
First and foremost, your employees need to be healthy. As leaders, our employees need to know that their health and safety is a priority for the organization. In Episode 8 of Unleashed, Tom Peters reminded us that it is our unmistakable role as leaders to take care of your people, and we should make any personal sacrifice to do so. "The best way to take care of customers is to take care of your employees."
As a leader, you can't mandate how your people eat, sleep and exercise, but you can certainly encourage and educate. This is an opportunity to lead by example, and create space for discussions and shared learning about how you and other team members are maintaining health and balance from home.
Balancing work and home life is particularly challenging when work takes place in the home. The risk of work becoming a 24/7 activity can disrupt family and personal life. Add to that the other stressors that the pandemic has brought into our society in general, and we have a recipe for mental and physical fatigue which, if not addressed, can lead to illness. Leaders must be on the lookout for signs of fatigue and have caring conversations about what is going on in the lives of their employees outside of work. Leaders must adapt their leadership style to lead with care more than with a battle cry.
Beyond these general concepts, there are specific health-related actions organizations should be looking at now. The big one is physical ergonomics for employees in home offices. Do employees have the right furniture (desk, chair, lighting) and technology (keyboards, monitors, webcams) to work in a healthy way? Many companies are now purchasing equipment for employees' homes.
Remotely Managing Performance and Productivity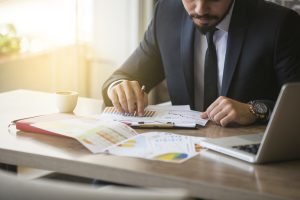 Our normal methods of managing performance and accountability may need to change. More now than ever leaders need to focus on results and not activities. It matters less what time of day the work gets done and more that it gets done by the deadline and to the level of quality required. If in-person observation was part of how you evaluated the work of your team before, you may now have to introduce new methods to track the flow of work. Flexibility is key and it may take some time for individuals to reset and adapt; you as a caring manager can help with this transition.
Feeling isolated or disconnected can also impact productivity when people are working from home. As a leader, you'll likely have to increase the number of touchpoints with team members to share information as well as offer support. A further opportunity for improving productivity is to establish a communication charter with your team. This establishes guidelines for team communication like when a phone call is appropriate versus an email or video meeting, expected response times for different modes of communicating, and even virtual office hours. If you would like an example of the one we use here at Results please get in touch.
Practising Ideal and Proper Execution Discipline
Many of our clients have shared that they have fared much better over the past several months because of the execution disciplines they had installed prior to the pandemic. Aspects like having a clear and compelling vision and core purpose have been a guiding light for employees who have felt lost. Having a sound, current, and collaborative strategic planning process has allowed leadership teams to pivot quickly, reallocate resources, and make adjustments to how products and services are delivered while at the same time staying on track towards their desired future state.
Other embedded processes in areas like hiring, business development, performance management, and well-understood Key Performance Indicators (KPIs) have been invaluable.
Supporting Productivity For Your Employees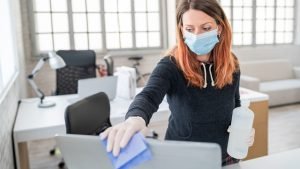 Earlier this year we compiled our best ways to implement remote leadership techniques during COVID-19. These included tactical elements like helping your people have the right technology, collaboration and workspaces at home, to more subtle techniques like meeting rhythms, open discussions of work-life balance, and continued focus on the company vision. If crafted properly, your vision and purpose should remain the same, with recent events simply forcing you to remap the route you'll take to get there. This is the essence of flexible strategic planning; the final destination is the same, it's the route to getting there that needs to change.
If you are wondering about how your organization scores in these areas, consider applying for our complimentary Business Execution Assessment which scores your organization in the 5 Pillars of Execution: Vision and Culture, Strategy, Talent, Process and Leadership.