On March 15 – 17, 2019 over 300 western Canadian business leaders came together for the 2019 Business Execution Summit (BEx Summit) held at the majestic Pomeroy Kananaskis Lodge. As founding partner and organizers, we at Results were both proud and overwhelmed by the quality and number of attendees this year. There was significant value from our world-class speakers and breakout session leaders but, more importantly, that value was matched by the interactions people had with each other as they built new relationships and shared their lessons-learned.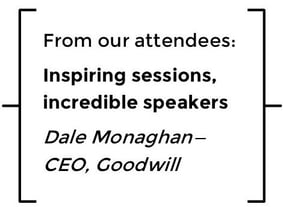 BEx 2019 created a buzz online throughout Canada as attendees shared comments and images via social media #BEx2019. The three-part theme of BEx continues to resonate with leaders:
Expand your mind.
Build relationships.
Grow your business.
Alison Fragale kicked off the event for 2019. As an accomplished leadership and negotiation professor and teacher, Alison helped us understand that leaders need to influence and negotiate effectively to be successful. She provided a toolkit of influencing strategies that included concepts like aiming high in negotiations, anchoring with initial positions, using flexible language and options, and always striving to understand what creates a win for other parties. In Alison's second keynote, she explored power, and how it provides leaders with a mechanism for accomplishing organizational goals. This power can also have a dark side by lowering our inhibition system that can devolve into arrogance, overconfidence and even unethical behaviors if not kept in check. These pitfalls can be countered by ensuring we, as leaders, accept and encourage candid feedback and always demand high levels of transparency for ourselves and our organization.
Innovation expert Jim Harris returned to BEx, and once again shocked and awed the crowd with the latest and greatest advances in technology. He highlighted recent advances in voice recognition combined with artificial intelligence by sharing an insightful video involving a non-human personal assistant calling a hair salon to book an appointment. Jim reminded us that exponential growth is disruptive when the cost/function curve becomes steep, but many innovative technologies have been on the less steep part of the curve for a long time. Examples include digital photography, solar energy, artificial intelligence, and robotics. He further outlined strategies that all organizations can use to be 'disruption ready" for the future.
Karen MacNeill rounded out our keynotes by presenting a model for high-performance and mental fitness. Karen was able to draw on extensive psychological research along with her personal experience as a Team Canada athlete, and as consultant to the 2010 Vancouver Olympics, along with many other Olympic and professional sports teams. Karen's model linked high performance to self mastery (deeply understanding self), recovery habits, rituals, and mindfulness.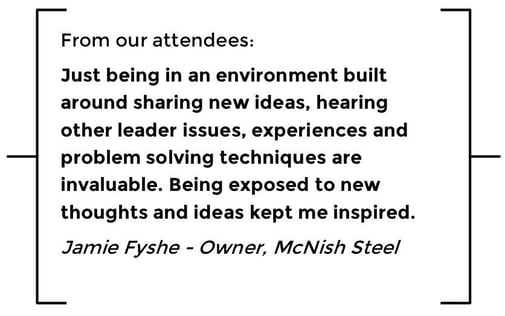 Various other presenters and panelists provided their expertise in topics like ownership-thinking, technology, accountability, and the Alberta and Canadian economic outlook. The breakout sessions and social events allowed all BEx attendees to digest the material and establish ways to implement new ideas into their own companies and lives.
As a testament to the value of BEx, presales for BEx2020 are already underway and tickets are expected to sell out very early again. For more information about BEx, please contact the Results' team and visit the BEx website.
The success of BEx 2019 encourages all of us at Results to continue our mission to eradicate poor execution and unleash the potential of people.