Today on Unleashed we are joined by Ted Kouri, Founder and President of Incite. Incite is a strategy firm specializing in growth and post-merger integration for mid-market, privately held companies. With 25 years of marketing and consulting experience, Ted thrives when working with clients to tackle issues related to growth strategy, business planning, and communications.
Ted is an active community volunteer with the University of Alberta Venture Mentoring Service and Confed Hockey and has recently served as the Board Chair of the Edmonton Community Foundation. He is former Edmonton Chamber of Commerce Small Business Owner of the Year and a BDC Young Entrepreneur Award recipient. Ted, his wife of 20 years, and two young kids love the outdoors and travelling. A true sports lover, Ted will play just about anything, as long as you promise to keep score.
Ted and Jeff jumped right into the theme of this episode by asking the question of all of us, What do we need to do now to get ready for 2021.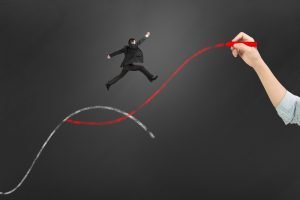 1 – Don't Let Your Brand Go Dark
There's a human tendency in times of adversity to pull-back, "play defence", retrench and be overly conservative. Ted says this can be a mistake if applied to activity levels and marketing right now. Drawing on research from the last recession of 2008/09, companies that continued to push and be active were 10-30% more successful in the three years following than their peers.
It can be simple things that don't take a lot of money: staying active on social media, digital marketing, creating and giving away content and tools, and just reaching out to your community.
The race car comparison was invoked: in professional auto racing, drivers maintain stability by accelerating out of turns. And even though we don't know when this so-called "turn" will end, Ted feels strongly that we should be preparing now. "If your waiting for the gun to go off at the starting line and you're still tying your shoes, you'll be left behind."
2 – Invest in Tools, Systems and Training
Now is a great time to ask yourself, "what are those improvement projects that I never had time for before the pandemic?" For most firms (but not all like those in the IT and health care industries), we find ourselves less busy right now. This is a great time to streamline processes, learn new software, fix the website, clean up the CRM data, and a variety of other important but not urgent tasks. As noted above, this investment will help you accelerate even more effectively when the pandemic is over.
A thinking tool that can help with this is to ask yourself, "if this pandemic suddenly ended tomorrow and things got busy again, what would you regret not doing when you had the time?"
3 – Develop Centres of Influence (COIs)
In marketing, sometimes an indirect route is more effective than direct. Rather than asking, how do we get the attention of potential customers in our target market, instead ask who already has their attention? These are called Centres of Influence.
For Ted's business and others like it, he finds that building relationships with the trusted advisors – lawyers, accountants, financial advisors, etc. – who already have relationships with the CEOs and business owners that he wants to connect with. So building the indirect path can be highly valuable.
Further, put yourself in the position of a buyer. Are you more receptive to the direct messaging from a vendor you don't know, or being referred to a vendor you do know from a trusted friend or contact?
This ties directly to the argument Wayne Baker made in Season 2 of Unleashed when he spoke about the importance of creating social capital.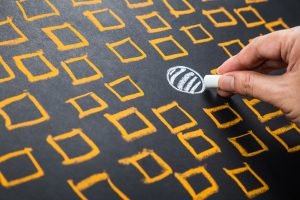 4 – Give More Than You Take
Wayne Baker referenced above also speaks about the value of being more of a giver than a taker, and in the discussion today Ted and Jeff agree. If people we know only hear from us when we want something from them, it's a one-sided relationship and there isn't much trust.
Instead, take on the role of a giver. Look for ways you can help people you know, even and especially if it doesn't directly involve your product or service. Offer an introduction, a relevant article or piece of content, or even just reach out individually to people and ask, "is there anything I can do to help you?" These gestures go a long way in relationship building.
Here at Results early on in the pandemic, we kept asking ourselves, "how do we want to show up?" and Jeff helped rally us to the theme of just being incredibly helpful to everyone we know in every interaction. As Tom Peters says, "excellence is the next five minutes."
5 – Keep a Positive Mindset
In times like these it can feel like we are working very hard but making little or no progress. It's like pedalling uphill into a headwind. But Ted reminds us to keep asking ourselves, "where would we be if we stopped pedalling all together?" and most of us would agree we'd be very far behind.
Currently, in December 2020, we are starting to get positive news about a vaccine that will curb and even end the pandemic, and there is reason for optimism. But let's not forget the lessons Jim Collins taught us about the Stockdale Paradox, and the importance of not becoming too optimistic about outcomes and specific dates, but to instead stay focused and commending ourselves for being the best we can every day.
Be the Leader You Want to Be
Ted is very proud of his own team at Incite. People have jumped into a 'what needs to get done" mindset, worrying less about "is this my role?" They have been creative and looked for ways to increase ongoing touchpoints with the community.
Ted also spoke about his passion for creating space for constructive discussion. Online discussion are so often polarizing, but he's helped to create a non-profit organization whose goal is to have discussions from broadly diverse points of view. You can check it out on https://www.thenext30.ca/
At Results, we care and we're here to help. This Unleashed Series that we launched back Launched in April 2020, Unleashed has given us new information and insights, and led us to develop the Leadership Toolkit Workshop series.
Further, if you would like to discuss the ideas presented today, please reach out via our contact form or on social media.
If you are interested in this and other topics, you can watch all episodes of Unleashed by subscribing to our YouTube Channel.
Each episode of Unleashed is hosted by Results' CEO Jeff Tetz who spends most of his life deeply caring for others, exploring what makes high performers tick, and helping people unleash their full potential. You'll find Jeff HERE on Twitter.