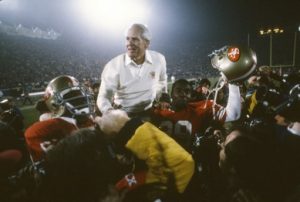 Today on Unleashed we are joined by three-time Superbowl champion Michael Lombardi. Michael has worked alongside some of the most successful and influential minds to ever run NFL franchises including Bill Walsh of the San Francisco 49ers, Al Davis of the Oakland Raiders, and Bill Belichick of the New England Patriots. In his best-selling book, Gridiron Genius, he provides the blueprint that makes a successful organization click, and the mistakes unsuccessful firms execute that keep them on the losing side time and again.
Michael's Model for Success
Michael used the framework of his book to share his thoughts on leadership. Using his NFL experience as the analogy, he sees leaders needing to play the roles of Owner, Head Coach, Talent Scout (Acquisition) and Talent Developer. Depending on the size of the organization, these roles may overlap in the same role or person.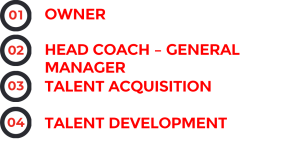 He emphasized repeatedly that although his book seems to be about football, it is really about culture. If we look at these roles with that in mind, our ability to apply them in our own context as leaders become clear.
Owner
The Owner role is displayed when leaders provide their people with stability. Players (employees) must feel safe and supported, and in order to perform, they can't feel like their job is on the line constantly based on their own results or the results of the overall team.
Owners must care about the company and about the people in it more than anyone, and Michael credits this thinking to Tom Peters who we had on Unleashed two weeks ago. This mindset will, over time, give every team member a feeling of pride and belonging. "Marines fight for marines."
Finally, and most importantly, Owners define what the company will be, it's personality. "Mission statements are useless without knowing who you are." When Steve Jobs returned to head Apple, this was the number one issue he found.
Head Coach
Michael referenced what he learned from Bill Walsh, the long-time and successful coach of the San Francisco 49ers. Bill's own book, which we have profiled previously, echoes many of the same concepts discussed here. Specifically, that winning a championship is not a very useful goal, but rather it is the result of defining how a team will perform.
The role of the Head Coach is to create and present a sound plan and be able to explain it with enough detail that players buy-in. It links the personality of the organization, defined by ownership, to the day-to-day steps that are needed to fulfil that vision.
Trust is also a key characteristic for Head Coaches; players must trust their Head Coach without question. Trusting a leader is built by seeing that leader work hard, have a well thought out plan and sticking to the plan. It is also demonstrated by that person having a low ego and self-orientation.

Talent Acquisition
For professional sports teams, this is often referred to as scouting. Great scouts are those who can find diamonds in the rough, otherwise overlooked individuals who can be a great value to the team.
Michael spoke about how past performance will predict future behaviours, and that given a choice he would always pick competitiveness over hard work. Competitiveness, he says, is something a person is either born with or not will hard work can be trained and reinforced.
Talent Development
It's part of the leader's mandate to develop players. That is non-negotiable and is becoming increasingly important to top employees today that may consider working in your organization.
Player development combines belief in every player (employee) and giving them opportunities to grow even though mistakes may be made.
It also requires giving people feedback. Devotees are people who are biased and always speak positively about the player, but loyalty is a willingness to speak the truth whether it's good or bad. As leaders we must be loyal, not devoted, to our people.
A Growth Mindset
Change is uncomfortable, it's not familiar. But it becomes more comfortable the more we experiment and try new things. That is a growth mindset. If leaders remove punishment for making mistakes, people feel safe to try.
COVID has given us a catalyst for change like never before. To survive we must adapt as individuals and our organizations must change. To quote General Eric Shinseki, "If you don't like change, you'll like irrelevance even less."
Next Steps
Michael is working on a new book that will focus on winning by seeing what other people miss. This book will use and build on the model presented above. Further elaboration comes through on his podcast, The GM Shuffle, which can be found on the Cadence13 network.
You can view the entire Unleashed episode below, and you can retrieve the slide set via this Download Michael Lombardi's Framework Here. If you are interested in this and other topics, you can watch all episodes of Unleashed by subscribing to our YouTube Channel. Each episode is hosted by Results' CEO Jeff Tetz who spends most of his life deeply caring for others, exploring what makes high performers tick, and helping people unleash their full potential. You'll find Jeff HERE on Twitter.
At Results, we care and we're here to help. If you would like to discuss these or other approaches we have to help you be a better leader and unleash the potential of your business, please reach out via our contact form.