Today we've flipped the script and our guest is our own Jeff Tetz. Jeff is CEO & Partner at Results. He is passionate about helping leaders build great workplaces, and for over a decade, working alongside a seasoned team of business advisors, he's been introducing mid-sized companies in Western Canada to the power of execution discipline and how transformative it can for a business.
Jeff brings a well-rounded perspective to leadership having spent time on the business side of professional sports in corporate positions in the National Hockey League and Canadian Football League with the Edmonton Oilers and Edmonton Football Club respectively and two decades working with high-performance athletes in ice hockey. He is also the host of a leadership webcast series produced by Results called Unleashed.
Away from work, he is a self-proclaimed mountaineer, and he serves on the board of the Brain Care Centre and is the founder of Santa YEG, an organization focused on feeding Edmonton's homeless population during the winter months.
You'll find Jeff here on Twitter.
Episode Highlights:
Every company has untapped potential, but it can be difficult to release it. This is the reason Results exists, to help leaders unleash that potential of their firms.
Today the external environment is extremely unpredictable, but the internal should not be. Yet often we see business owners and leaders surprised by what they could have controlled with the right culture, planning, and processes.
What leaders are feeling is not homogeneous. Some have figured things out and are thriving, feeling good about the future, but other firms and industries continue to struggle.
Research shows that those who are inactive during a downturn will lag for years to come. Leaders who are most successful in these uncertain times are those who display humility and transparency yet are still willing to be decisive even without perfect information. They also take the time for one-on-one conversations to understand if people are struggling.
Accelerating out of the turn is an analogy: successful professional race car drivers don't wait for the straights to accelerate; they press the pedal in the curve even though there is still uncertainty in the curve. Businesses need to do the same even while we are mid-pandemic and there is still a lot of uncertainty.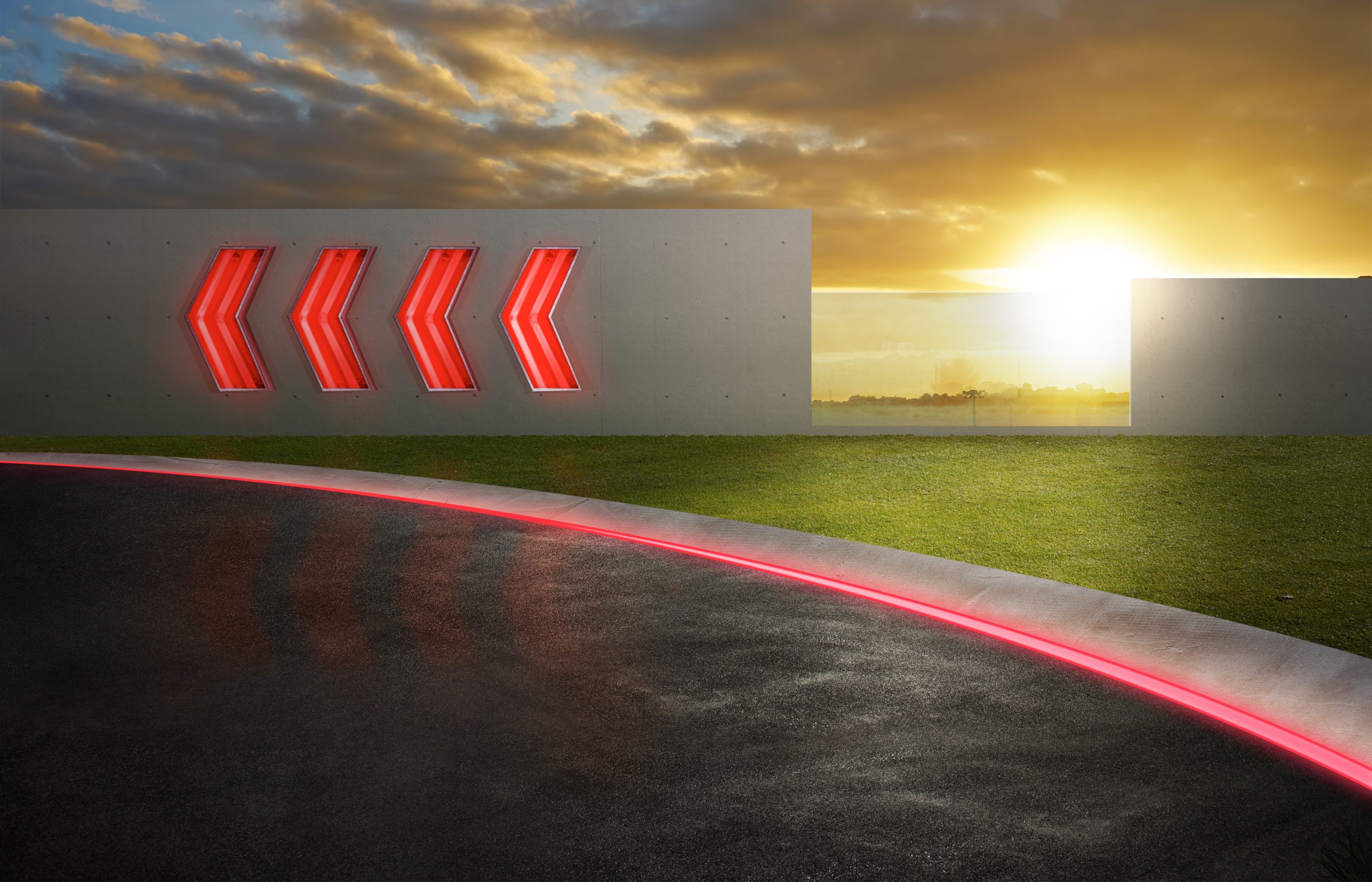 Three Ways to Accelerate Out of the Turn:
Clean Up Your Own House – look for ways to set short-term goals, act with urgency, and use the time we have right now to upgrade processes and retool. Also look for ways to clarify the key problems your firm is solving for customers.
Grow Your Audience – be crystal clear about what makes your firm unique (as described in Seth Godin's book, the Purple Cow), explore unlikely partnerships, avoid doing work or taking on customers that are not a great fit just for short term earnings, and be wary of the myth of first-mover advantage.
Display Courageous Leadership – foster an environment of psychological safety where people can speak up without fear, beware of optimism and setting finish lines (e.g. we'll be out of this pandemic by September), be decisive even in uncertainty and prepare for the pending talent transitions that will occur post-pandemic as highly skilled individuals look for a better, more tolerant, diverse, flexible and meaningful place to work.
For more in-depth discussion and recommendations for what you can do right now, download our Six Essential Steps to Accelerate Out of the (Down) Turn.
At Results we care about your success, we understand how overwhelming it can feel to run a business, and we're here to help. Reach out to Nicole at info@UnleashResults.com or through our contact form about ways to improve your organization's psychological safety and performance.
If you are interested in viewing the full conversation, or past Unleashed topics, you can find all the Unleashed content – blogs, video, podcasts – on our website here.