"We tend to ignore everyday leadership," says Drew Dudley. "We equate leaders with giants in history who are typically straight, white, males. We don't recognize the moments of leadership that occur around us every day. And we certainly don't see leadership when we look in the mirror."

Drew inspired us when he appeared as one of our guests on Season One of Unleashed less than ninety days into the 2020 Pandemic. He captured our hearts with his personal stories about moments of impact with people that he only understood the significance of years leader.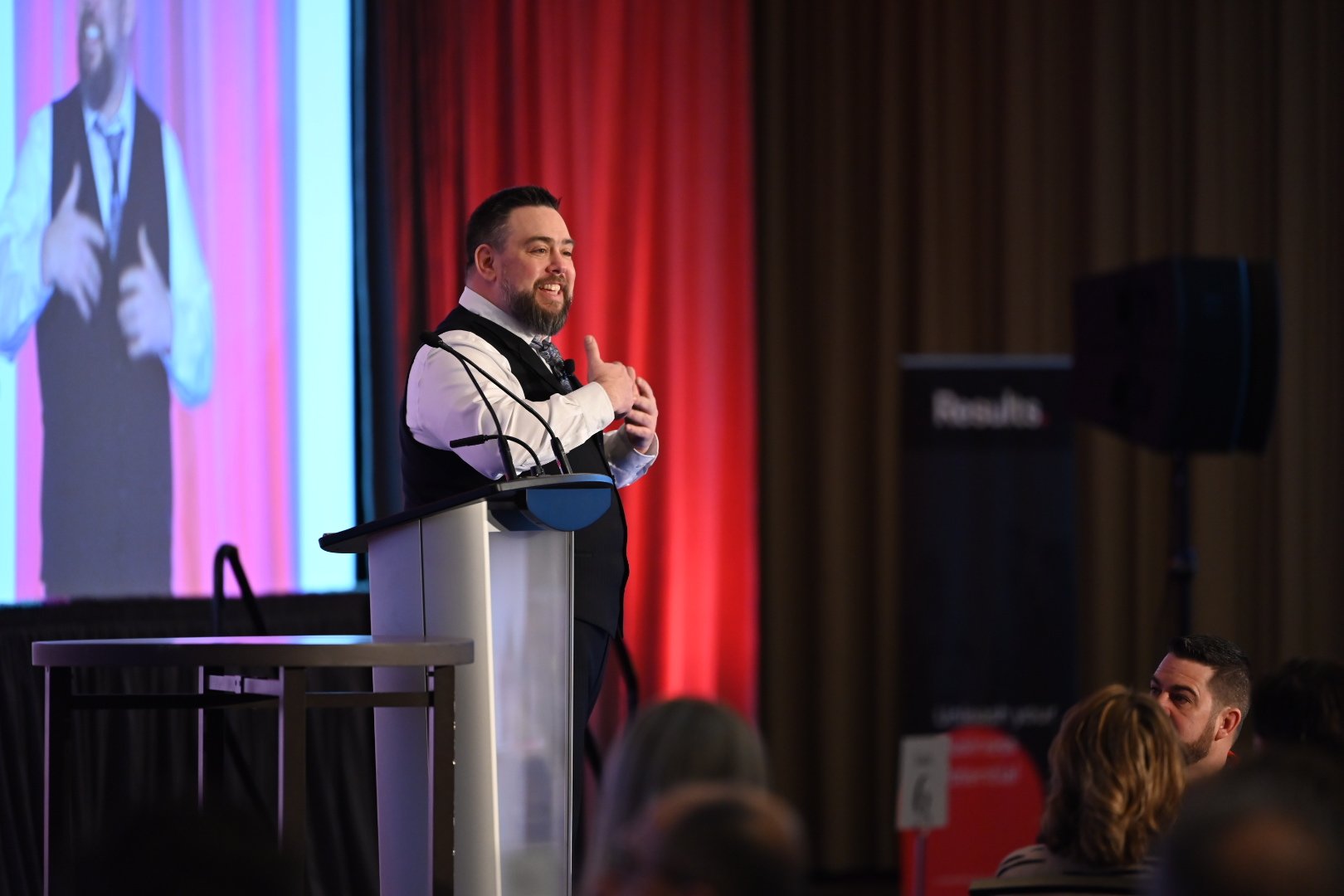 We were excited to welcome Drew live as one of our keynote speakers at the Business Execution Summit (BEx) 2022 where he expanded on his ideas about leadership.
Everyday Leadership Philosophy
Our earliest models and definitions of leadership are images of command and control. In the past, leaders influenced others through power, policies and rules. Today those methods don't work; they don't serve in workplaces where we need engagement, innovation, caring, and an ownership mentality. Now culture drives performance and behaviors.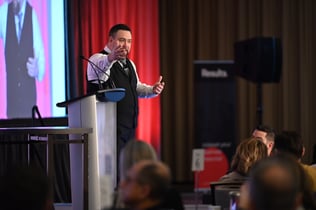 We also don't identify ourselves as leaders very often. When Drew asked the question to the BEx audience of 300+ attendees, "how many of you see yourselves as leaders?" very few hands went up. Drew said that this proves his point that many of us feel either boastful or underequipped if we label ourselves as leaders.
Instead, Drew proposes a new way to lead based on these guiding principles:
Leaders need to be open, explicit, and must repeat themselves a lot. Some of the best companies and causes are guided by simple phrases that everyone can understand. "Leadership isn't about big things," he says, "it's in the consistent things."

Define your personal values using the sentence, "A commitment to…" This simple phrase makes your values more real and actionable. For example, "A commitment to choosing people over profit." This is more important than goals, projects, and priorities.
Try to behave in line with your aspirational values. Drew has a tattoo on his forearm that reads, "What would the man I want to be tomorrow do?" He states that, "a value is only a value if it is used as a criterion in decision making."

Most people can't answer the question, "Why do you matter?" but we ought to be able to. Clarity of values will help with this.

Without value clarity in the form of commitments, people tend to make decisions based on the avoidance of short-term consequences versus in service of a more noble future.
It's All About Values
There is a common belief that personal and organizational values need to align. Drew contests that concept and suggests that they need to only complement one another. One of the most important things leaders can do is help employees better understand their own personal values. According to the research, this is more directly tied to engagement than an employee's affinity to the corporate values.
A value is only a value if it is used in decision making
Drew suggests that to-do list living is a life of obligation to other people. Rather, we should aspire to values-based living. By answering values-based questions we can move to a life of service.
Creating a Values Based Organization
Leaders need to see the essential role they play in creating a culture of inclusion, performance an engagement. And leading with our own values is an important first step.
If you'd like to learn more about how to build stronger leaders and a values-based culture, or other ways you can take the simpler path to creating a great business, connect with us.